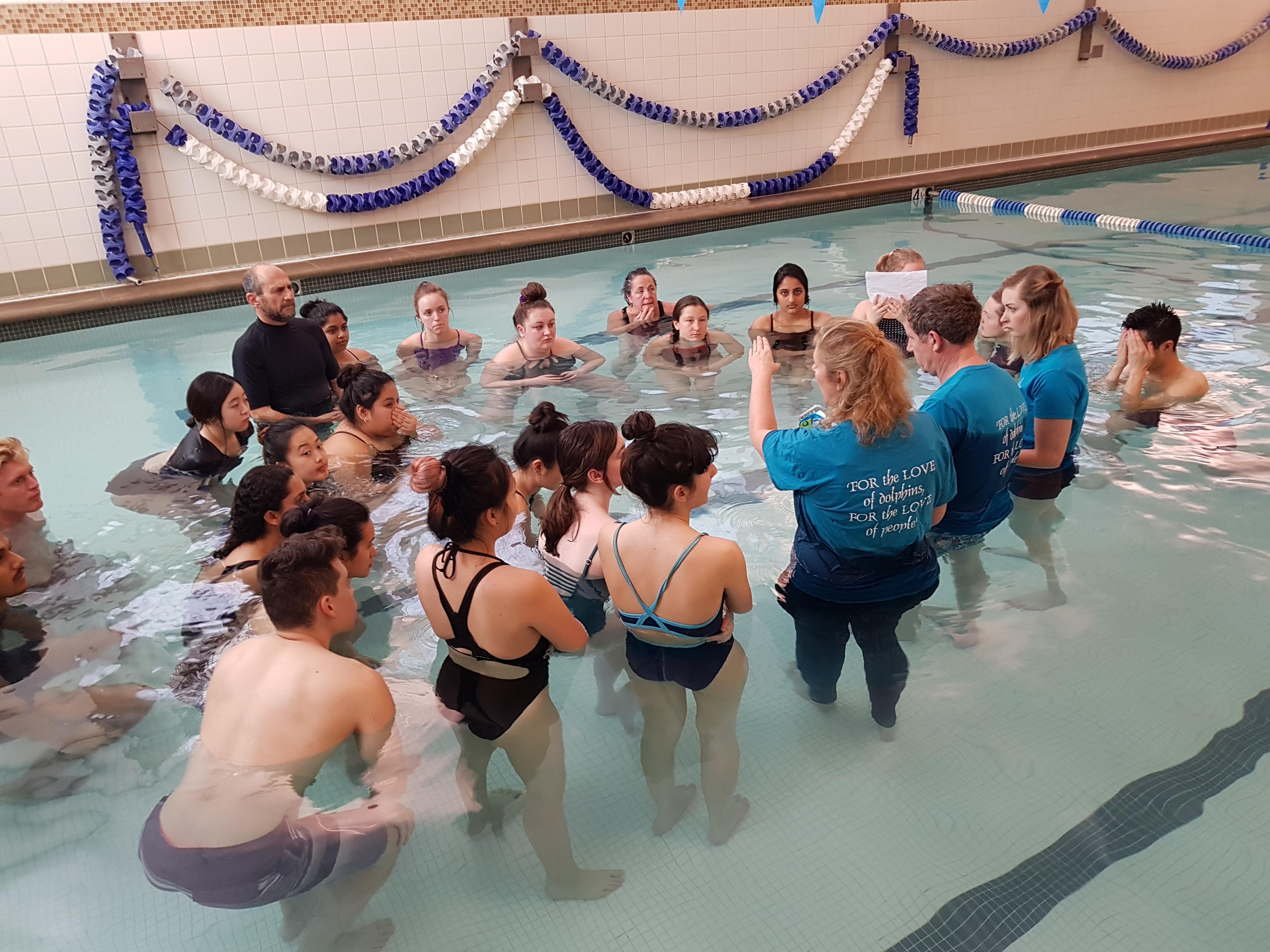 Reading Time:
< 1
minutes
In the early spring of 2019, the Dolphin Swim Club was invited to collaborate with the Stanford Chariot Program. Marijke Sjollema and Benno Brada travelled to California. They were accompanied by Georgia Smith of the Scottish University of Stirling, as a research assistant.
Dr Maria Menendez, program manager of the Stanford Chariot Program, selected the Special Needs Aquatic Program (SNAP) for a therapeutic dolphin swimming session using our UnderwaterVR.
Below you find a video of our amazing in-pool swimming session in Berkeley, with wonderful volunteers from SNAP, swimmers, virtual wild dolphins and founder Dori Maxon. With a special thanks to directors Dr Sam Rodriquez and Dr Thomas Caruso of the Chariot program for having us over, as well as SCAS for their generous scholarship for Georgia.