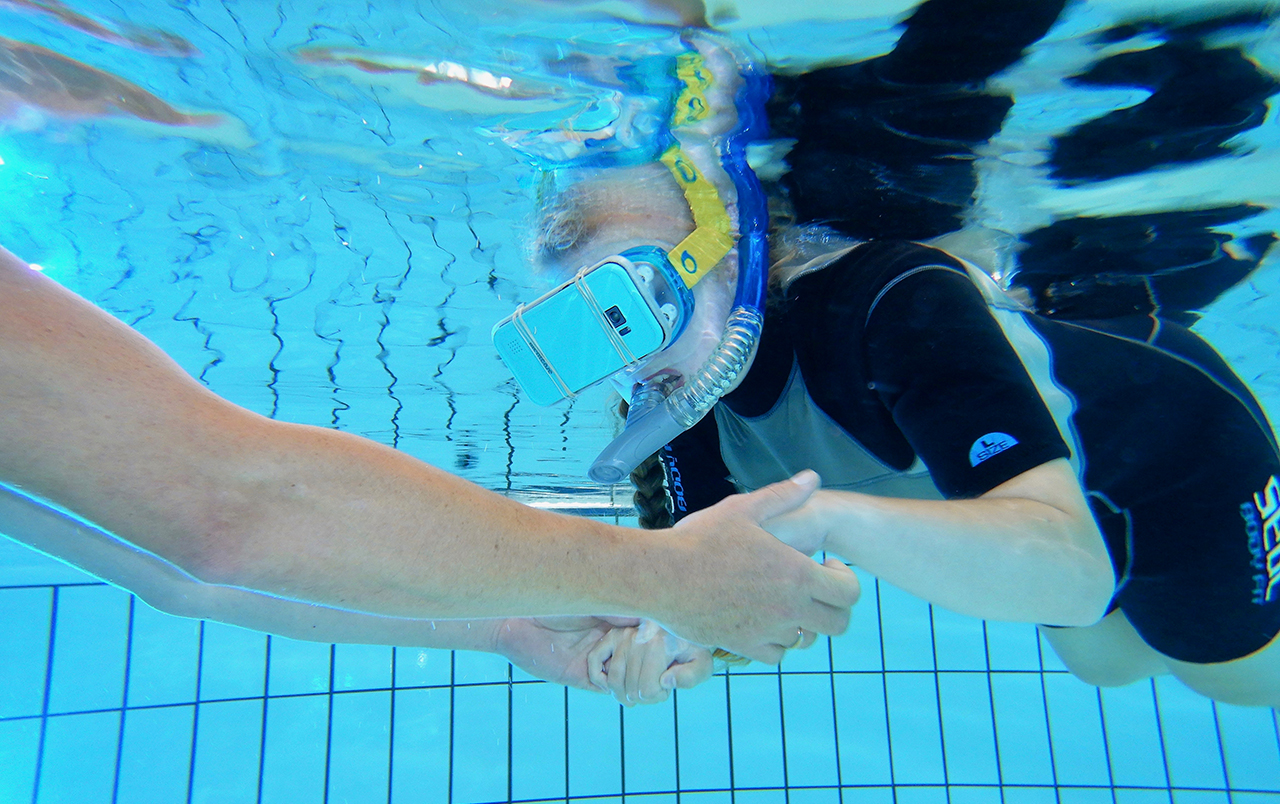 Reading Time:
2
minutes
---
For a long time, people have shown interest in the therapeutic effects of swimming with dolphins. Dolphins are incredibly intelligent animals. They are highly sensitive and live in complex societies. For over 20 years, the Dutch Stichting Sam has provided so-called dolphin assisted therapies for children with Down syndrome or autism. Virtual Reality is the next step. Children can now engage in an intense and realistic swimming with dolphins in Virtual Reality experience with UnderwaterVR goggles developed by the Dolphin Swim Club.
In collaboration with the Dolphin Swim Club and the Friendship sports centre, Stichting Sam now offers a communication and social interaction training to all children with special educational needs. 
Who can enrol in this training?
This training has been developed for children between 6 to 14 years old, suffering from Down syndrome, autism or related disorders. Consisting of 8 sessions, the children learn in a relaxed and playful manner. And they have a lot of fun too. Communication and social skills are practised using UnderwaterVR goggles. All under the careful supervision of a personal coach and healthcare professionals.  
What do the children learn exactly?
The training focuses on general development, communication skills, completing tasks and controlling emotions. But also the development of speech and language, motoric skills and relaxation.
The most interesting results under participants are
profound and visible relaxation;

increased concentration;

a decrease in problematic behaviour;

an increase in playfulness.
Do you want to enrol your child for the training Swimming with dolphins in Virtual Reality?
Visit the website of Stichting Sam for more information.