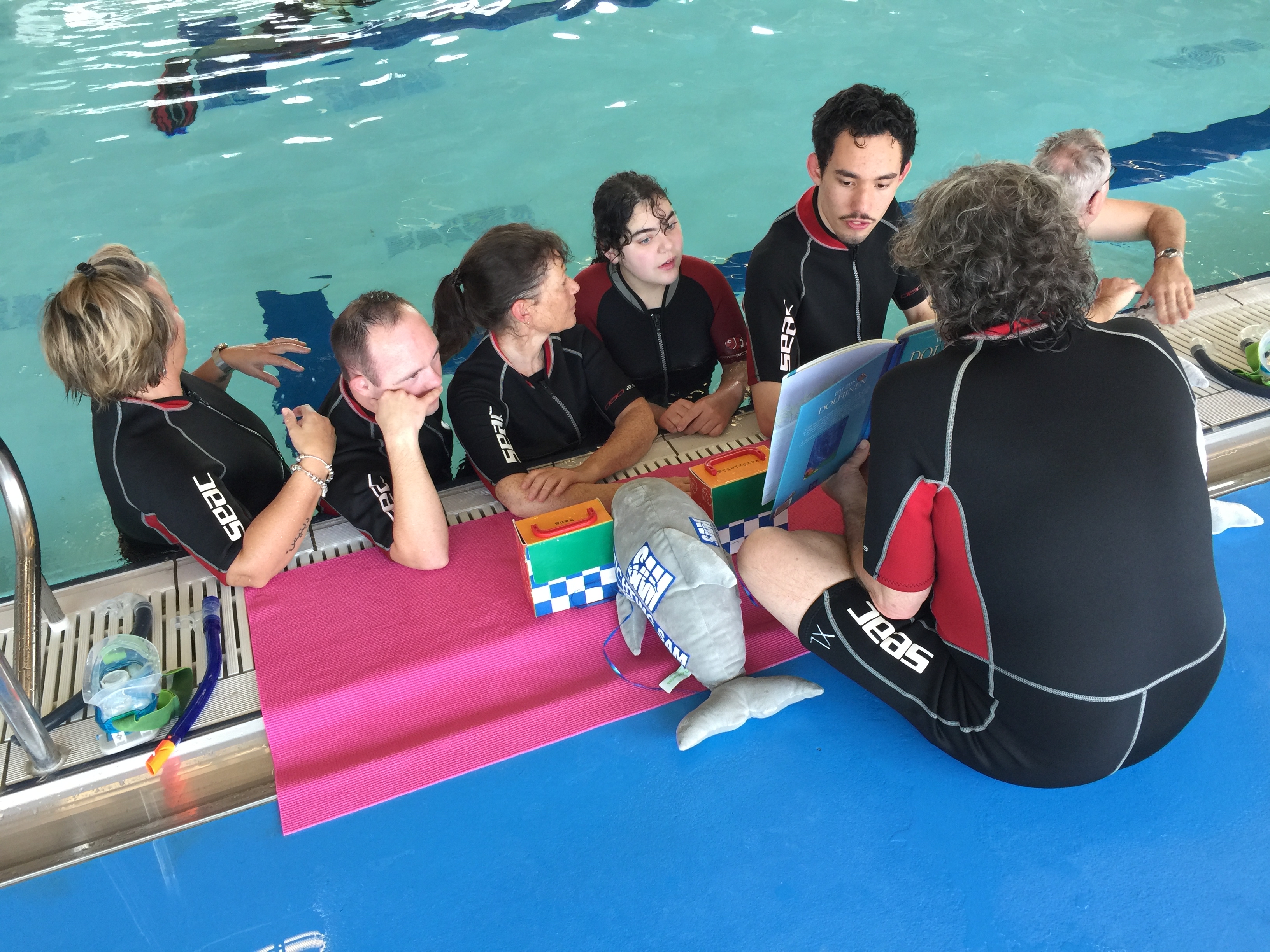 Reading Time:
2
minutes
---
The Dolphin Swim Club is happy to announce that we have partnered up with the Dutch foundation Stichting SAM.
For over 20 years, Stichting SAM has offered animal-assisted therapy to children with a mental disability.
And since 2017, Stichting SAM swims with wild dolphins in Virtual Reality, made possible by our UnderwaterVR goggles.
Animal-assisted therapy
Animal-assisted therapy enhances communicative- and social skills, confidence, emotional stability and concentration, amongst other benefits.
This type of therapy is often carried out with companion animals, such as dogs and horses.
But children with Down Syndrome or Autism experience exceptional benefits from animal-assisted therapy with dolphins.
Unfortunately, these therapies are often carried out with captive dolphins in remote locations.
Patients are being flown over the world for a single therapy session, making this an expensive and exclusive treatment.
We are delighted Stichting SAM has discovered our animal-friendly alternative: swimming with wild dolphins in Virtual Reality!
An underwater paradise
Stichting SAM is situated at Only Friends, a highly specialised sports centre for people with a disability.
Here, swimmers can use facilities that meet their requirements, including an Olympic Pool.
And they love the sessions where they swim with wild dolphins in Virtual Reality.
While it has been shown that the beneficial effects of therapies with captive dolphins wear off after some time, our Wild Dolphin VR therapy is repeatable, cost-effective and the whole family can join in!
Furthermore, a therapy session with Stichting SAM consists of a stimulative educational programme, where children learn about the lives of dolphins in the wild. Finally… swimmers can snorkel or even scuba dive with wild dolphins in Virtual Reality!
All under professional guidance and supervision.
Stichting SAM, the board and all the volunteers… we are delighted to be working with you!
---
Do you provide animal-assisted therapies and are you insterested in collaborating with the Dolphin Swim Club?