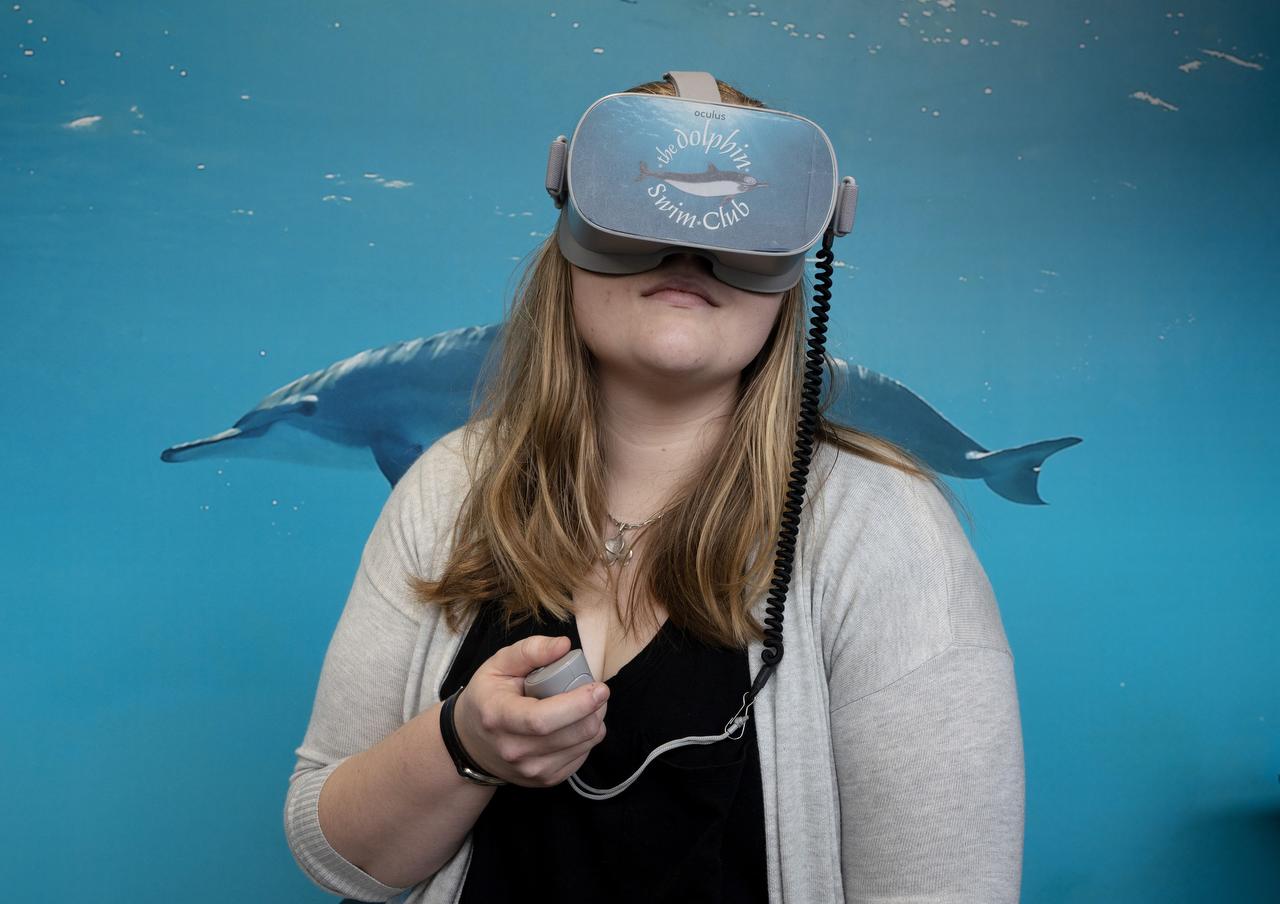 Reading Time:
2
minutes
---
Maybe you are still a student. Or perhaps it's been a while since you were in school. But for sure you remember the dreaded exam period: typically a very stressful time for any student. In the Netherlands and throughout the world, universities have been experimenting with ways to help their pupils deal with this anxiety. For example with so-called "puppy rooms" in the days before the exams. But often, these activities are met with criticism from people who worry about the wellbeing of the animals. 
Virtual dolphins
The Dutch University Van Hall Larenstein may have found the solution. For a pilot with their Animal Science students, the University has teamed up with the Dolphin Swim Club and installed a designated Virtual Reality "relaxation" room. The walls are decorated with dolphins and there are virtual reality goggles and swivel chairs. When the students put on the goggles, they are immediately transported to a tropical ocean. Hundreds of playful, whistling dolphins surround them, accompanied by relaxing music. 
Like taking a mini-break
One of the students, Tess Smit, seems relaxed. "I didn't expect to be this thrilled. I had to get used to the surroundings, but then, after a few minutes, I started relaxing. The dolphins have a very calming effect." Tess agrees that this might be the solution to stressful times during the exam period. "People with a 9-to-5 job can relax once they get home. For students, the work never stops. But with these virtual dolphins, it's like taking a mini-break. It's great!"
Fully submerged
The university is awaiting the results of this new relaxation method. Students are now researching the effect of the virtual dolphins on the heart pace. But they have already discovered that the imagery slows down the breathing and relaxes the muscles in the face and shoulders. "That's because your brain doesn't realise it's not real. There was even a colleague who was pouting his lips, trying to adjust the mouthpiece of his imaginary snorkel. He was quite literally 'fully submerged'".
Straight A's
Other research has already pointed out that animal-assisted relaxation therapy may also help improve the students' grades. While the university continues with the pilot, students may not only expect a more relaxing, but also a successful upcoming exam period. The Dolphin Swim Club wishes all students of the Van Hall Larenstein University good luck with their exams!