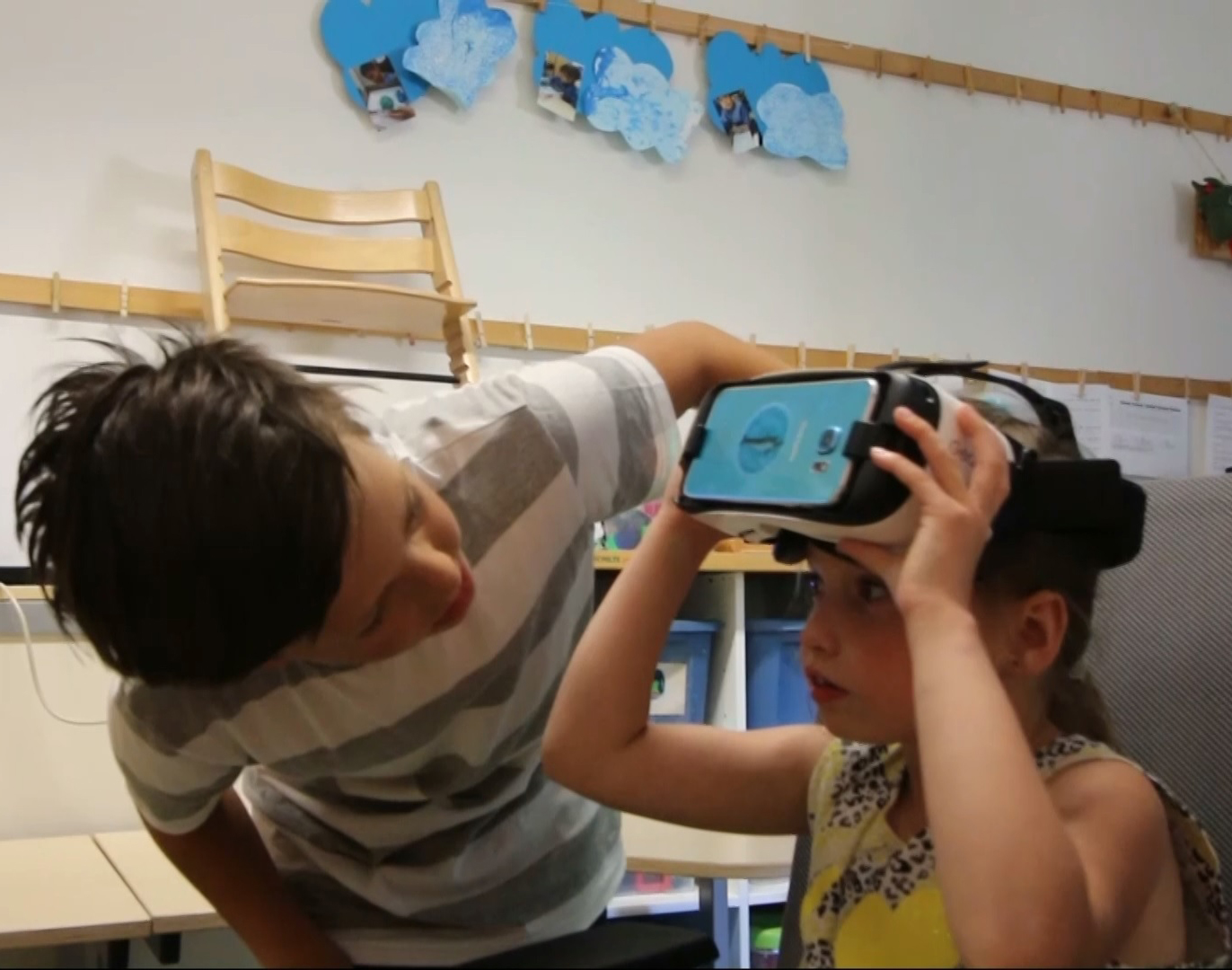 Reading Time:
< 1
minutes
---
Olivijnfestijn
Every June, the Dutch primary school Olivijn organizes the Olivijnfestijn. This year, teacher Onno challenged the students of their Talentlab (an extracurricular class for bright children) to come up with an activity that they could perform together with children living with a disability. Student Sem wanted to have these kids experience swimming with wild dolphins. He wrote a beautiful letter to the Dolphin Swim Club, asking if we could help. And of course, we did not want to miss out on this inspiring activity!
Swimming with wild dolphins in Virtual Reality
So our intern Michael visited Olivijn last Wednesday. Together, the children swam with the wild dolphins in Virtual Reality. They had such a great time! The whole team, including teacher Onno and photographer Julia, had stars in their eyes. Thanks to Sem and the Talentlab, over 100 children could swim with the wild dolphins, and our seals as well! And on top of organizing this great event, the staff of Olivijn decided to donate the proceedings of the day to the Dolphin Swim Club. Thank you so much. You are heroes!
Special projects
Do you have an inspiring idea and do you want to organize a special activity together with the Dolphin Swim Club? Check out our Special Projects and get in touch with our team!